Andrew Steele, CEO, LighthousePE, A DotCom Magazine Exclusive Interview
Andrew Steele, CEO, LighthousePE, A DotCom Magazine Exclusive Interview
LIGHTHOUSE PE Proximity marketing for loyalty and profit. LighthousePE drives revenue, loyalty, and retention like no other mobile engagement technology. This simple, secure, easy-to-use platform transforms your smartphone app into a highly profitable customer engagement tool, delivering personalized messages based on real-time location and behavior data that create one-to-one relationships at scale. LighthousePE helps businesses, restaurants, casinos, hotels and fitness, wellness, and beauty services such as spas, gyms and salons understand their customers' preferences and buying behavior like never before. Its proprietary behavioral algorithms uniquely leverage location and behavior input to tap into your customers' motivations, then uses automated and highly personalized communications that strengthen their brand loyalty and increase your sales. According to Gartner Research, brands that excel at personalization will outsell the ones that don't by 20 percent. The fact is, no other tool engages customers and increases loyalty like location-based behavioral marketing. And with LighthousePE, even small businesses can leverage this powerful technology to boost sales and stay ahead of the competition. LighthousePE is built with security and privacy at its core. Our mission is to help businesses create highly personalized experiences that delight their customers, not annoy them. LighthousePE only collects end–user data with opt-in permission, and we never sell data we collect to third parties or share it between customers.
You may also be interested in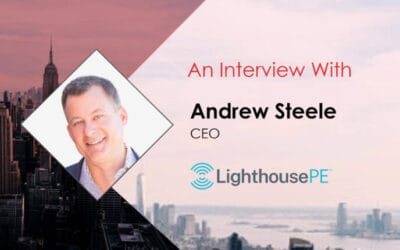 Marketing Technology Insights - MarTech Series - MarTech Interview with Andrew Steele, CEO at LighthousePE by Paroma Sen February 14, 2022 While customers demand a higher degree of personalization through every marketing campaign, marketers have to be smarter...
read more