Andrew Steele of LighthousePE: 5 Things a Business Should Do to Create a Wow Customer Experience
Authority Magazine – An Interview With Orlando Zayas
August 2, 2021
Always deliver value. All marketing is an interruption at some level. If you're going to ask for someone's attention, then you had better be delivering value along with the interruption. That value could take the form of anything from helpful information to a timely and relevant offer to a simple 'Thank you for being our customer.' It doesn't end with the marketing message, though. Ultimately what you deliver to your customer has to be as good or better than what you've promised, otherwise, you get the opposite of Wow.
As part of our series about the five things a business should do to create a Wow! customer experience, I had the pleasure of interviewing Andrew Steele.
Andrew Steele is the CEO of LighthousePE where he spearheads the overall strategic vision and operations for LighthousePE and oversees the portfolio of digital products and proprietary AI technology. Andrew has more than 25 years of operational and leadership experience, previously serving as CEO of Breezing, a spinout from Arizona State University formed to commercialize chemical sensor technology for healthcare applications. He also co-founded and served as the CEO of BeckonCall, a mobile-SaaS communication platform for healthcare providers.
Click here to read this article…
You may also be interested in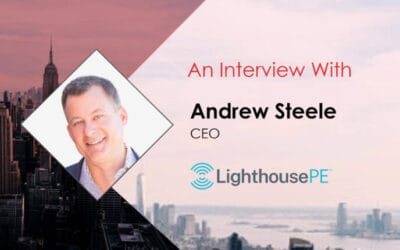 Marketing Technology Insights - MarTech Series - MarTech Interview with Andrew Steele, CEO at LighthousePE by Paroma Sen February 14, 2022 While customers demand a higher degree of personalization through every marketing campaign, marketers have to be smarter...
read more