Are You Connecting the Digital and Physical World?
Hey Siri. Ok Google. Alexa? Is anyone there? Hello?
Companies are betting big that we want our real-world connected to our digital world and the integrated home is just the start. In marketing, the technology available today, to bridge the gap between the digital and physical world, is truly unprecedented. Despite this, the vast majority of companies are missing the mark.
Unlike the integrated home, which requires heavy lifting in terms of setup on the part of the consumer, proximity marketing is already integrated into our lives. How so? The third screen experience (the smartphone) has become our first screen of choice.
Proximity marketing, the next frontier
The beauty of proximity marketing is it can deliver the immediate gratification consumers desire, on a one-to-one basis, with a better experience than any technology to date. Even better than Facebook.
Proximity marketing can eliminate the friction between discovery and purchase. It can assist in delivering the highest level of customer service possible and it can enhance the customer experience in ways you can't imagine — yet.
Enter the early adopters
While retail is all the rage in proximity marketing, there are a lot of things you can do beyond pushing coupons. To get you thinking along the lines of what's possible, let's take a peek at a few of the organizations that have adopted it and how.
The Cannes Lions International Festival has used proximity engagements to offer attendees a more personal experience. Organizers used beacons to push location information and details on opportunities for like-minded attendees to meet up.
Paypal has its own beacon that sends out a Bluetooth low-energy signal to anyone with the PayPal app. The Beacon allows shoppers to buy a product, in real-time, using a mobile device, while in-store, without having to use physical payment options such as cash or credit cards.
The Rubens House Museum in Antwerp, uses proximity marketing through beacons placed within exhibits and near particular works of art. This provides visitors additional information, as well as a deeper interactive experience while exploring exhibits and examining specific works.
The Gatwick airport in the UK is using proximity marketing to help travelers navigate the airport and assist with more timely connections. In addition, retailers and service providers in the airport are leveraging this technology to deliver push notifications. Consumers are receiving real-time information about products and amenities designed to deliver a better travel experience.
In another example, let's consider a botanical garden. I have one near my home. One of my favorite things to do when I visit is to shop for ideas for plants to add to my own landscaping — even though I typically buy them elsewhere. This is an example of the perfect opportunity to take advantage of proximity marketing, not only to help the garden but, to help me as a consumer. If they were to have proximity points by many of the plants they also sell, they could send visitors information and care instructions about plants throughout the garden. Moreover, they could provide a discount to entice visitors to complete a purchase while onsite. Because botanical gardens are nonprofits, this presents an additional fundraising opportunity.
We have just scratched the proverbial surface. There are still plenty of ways in which brands can take advantage of proximity marketing through the use of geo-fences and beacon technology. In fact, proximity marketing is proving effective in helping casinos identify top players, as well as up and coming players. Once identified, a casino can deliver personalized messages and experiences in real-time: an experience that simply cannot be duplicated using other mediums. In turn, this has the potential to save casinos hundreds of thousands of dollars in marketing costs, simply by increasing efficiency.
Why start now?
The numbers speak for themselves. So, let's take a look at some stats. 53% of consumers are willing to share their current location to receive more relevant advertising. 57% of consumers are more likely to engage with location-based advertising. According to Unacast, last year on Black Friday, 1.17 million visitors were driven to store visits via beacon-based rewards. Furthermore, by 2020 beacon deployment in retail alone will hit 400 million proximity points.
While that is all well and good, the problem is, the vast majority of brands currently engaging proximity marketing are experimenting at best. And at worst, they are delivering generic messaging and offers.
This is why we created LighthousePE. Any decent software developer can send push notifications via an app when a geo-fence is broken or a beacon signal is received. However, you simply can't effectively deliver on the promise of proximity marketing without the presence of artificial intelligence (AI) to help drive engagement based upon customer behavior. In other words, you will never actually get to know your customer if you can't decipher their behaviors and deliver real-time engagements accordingly. Analyzing this level of data, and reacting effectively, can only be done by a machine-learning algorithm.
By focusing on the customer's journey, an AI algorithm can understand an individual's behavior, content consumption and purchase intent. It then identifies behavioral patterns to create the next unique interaction. When that happens, the consumer's physical and digital worlds become seamless. This is where both brands and consumers win.
You may also be interested in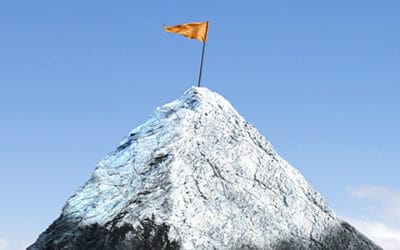 This is a question I am often asked. Probably because every company out there thinks that the tool they have is the best one. Maybe so. Maybe not. But when you take into consideration that what your brand really needs is the ability to change human behavior, it...
read more