Supercharged Location Data: Dwell Time (aka Time on Station)
For decades the holy grail of retail shopping was trying to measure how long shoppers spent standing in front of various displays around the store. This metric is called "Dwell Time" or "Time on Station" and it's a key location data point that marketers can use to better understand in-store shopper behaviors. It is particularly effective at changing a behavior that's contrary to your desired goals, such as a customer walking away from a shelf of goods without placing a product in their basket.
Unlike the Time Since Last Visit location data set which can be established with geofences and a mobile phone, monitoring Dwell Time or Time on Station requires Bluetooth Low Energy (BTLE) beacons or a VLC (visible light communication) lighting system to track in-store movements. VLC systems can be prohibitively expensive with deployments generally only within reach of giant global retailers. However, beacons are very affordable even for the smallest of small businesses. And with the advent of Ultra Wide Band (UWB) radio beacons, we can now track a location to within three centimeters while also tracking movement in all three dimensions at a fraction of the investment required for VLC.
Both BTLE and VLC systems measure customer movement in small increments which allows you to track Dwell Time (Time on Station) and, if desired, react to it in real-time with automated marketing.
One compelling example of utilizing Dwell Time or Time on Station in a real-world setting is the case of a high-value casino guest who is dining at a table within the resort property. The casino obviously wants to maximize the time their guest spends gaming, but they're also aware that breaks for food and rest are to be expected and are good way to ensure the guest extends their visit. Using beacons, the casino can track how long this high-value guest has been in the restaurant and, after a predetermined Dwell Time (Time on Station) has elapsed, appropriately incentivize the guest to return to their favorite blackjack table.
Let's go a little further: The casino knows that the average dine time in the restaurant is 47 minutes. Once this player reaches the 45-minute Time on Station mark, the system automatically generates a "$100 in free play" incentive and delivers it to the player's phone. It's the perfect marketing storm of timeliness and relevancy.
This serves the dual purpose of altering the guest's behavior to the casino's advantage—getting them back to the floor when they may be considering calling it a night and heading up to the room. It's also an opportunity to deliver a high-value personalized incentive that demonstrates how much the casino values the player's patronage and understands which games they enjoy.
You may also be interested in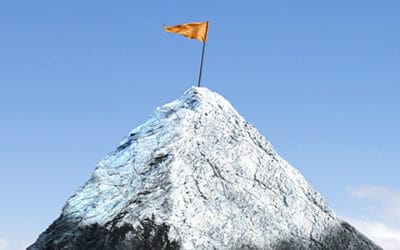 This is a question I am often asked. Probably because every company out there thinks that the tool they have is the best one. Maybe so. Maybe not. But when you take into consideration that what your brand really needs is the ability to change human behavior, it...
read more