Deliver more personalized engagements with behavior-based mobile marketing automation.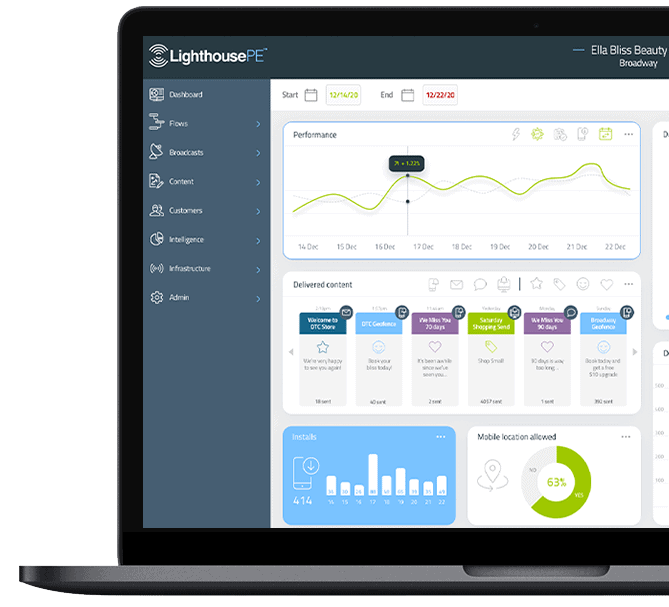 Delivering more personalized engagements with behavior-based mobile marketing automation.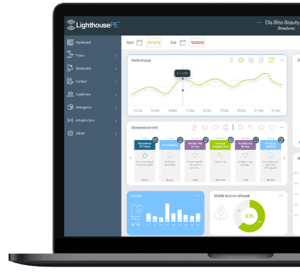 Delivering more personalized engagements with behavior-based mobile marketing automation.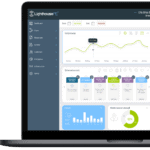 LighthousePE is the brainchild of an incredibly talented team of marketing and technology experts who saw untapped potential in location-based marketing software outside of enterprise organizations. "Creating customers for life" was our guiding vision from the start.
Our leading-edge mobile marketing automation platform-as-a-service is the result of years of industry experience. It draws deeply on the models of behavior design and combines them with the latest in artificial intelligence, mobile behavior, location data, and machine learning analytics.
The product we launched and continue to support today is a flexible, adaptable behavior-based marketing platform that delivers more, learns faster and simply outpaces the competition. It generates more personalized interactions, more visits and ultimately more revenue for the millions of small businesses who need it today.
Push the limits in
everything we do
We want to maximize the potential for prosperity—not only for us, but for our clients, their customers, and the quality of their lives.
We believe growing revenue is a matter of increasing brand loyalty, and that happens by forging one-to-one relationships with each and every customer.
Stop wasting marketing spend
A scattershot approach and experimentation can only make you so profitable. We know with scientific certainty that by targeting the right messages to the right people in the right place at the right time will achieve maximum return on your marketing investment.
At the end of the day, business is about meeting the everyday needs of the average person, better and more cost effectively than your competitors. The best way to do that is to understand their behavior and speak to them where they are at. We believe there is no more powerful tool for communicating on a deeply personal level than behavior-based marketing.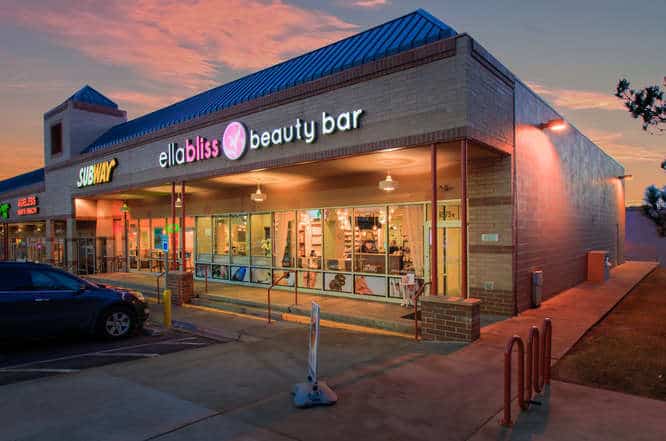 LighthousePE has been an indispensable addition to our marketing toolkit. We run a business where any appointment slot that goes unused is lost revenue we can't recapture, and LighthousePE is the perfect tool for helping us fill those empty slots. It's also ideal for helping us provide automated personalized communications that build loyalty, which helps us reduce attrition.
Peter Koclanes
Co-Founder, Ella Bliss Beauty Bar
Spike Stevens, Chief Technical Officer
Spike is a 25-year veteran of the marketing and advertising world and has led LighthousePE's design and technology efforts since its inception. He spent his years prior to LighthousePE immersed in marketing tech, with an emphasis on the mobile and SaaS space for clients that included Apple, Porsche, Boeing and Air France. He launched his first startup—a mobile marketing platform—in 2010 and sold it in 2014. Spike lives in Boulder, CO with his family and enjoys skiing and mountaineering. He is also an accomplished musician and spends way too much time writing and recording music in his home studio.
Erik Madsen, Lead Software Engineer
Erik leads the overall architecture for LighthousePE and has his hands in both its platform and mobile technology elements. With over 25 years developing web and mobile solutions across a wide variety of industries, his work reflects his personality, marked by his incredible attention to detail and bounding enthusiasm for technology. Erik lives in Oxford, MD and when he's not building LightousePE, he pursues his passion for photography and spends as much time as he can on the water.
Rhonda Smith, Customer Success Lead
Rhonda is a creative marketing leader with an unyieldingly positive attitude and tenaciously determined work ethic. Her superhero power is an innate ability to develop and maintain long-term relationships with LighthousePE customers to ensure the highest level of customer success. She brings over 25 years of leadership and experience in marketing and client services roles and knows the LighthousePE platform almost as well as the developers. Rhonda lives in Phoenix and enjoys gardening on her mid-century property.
David Anderson
Managing Partner, Off Madison Ave
David Anderson, Managing Partner, Off Madison Ave
Dave is an experienced entrepreneur whose leadership path has taken him from president of his college fraternity to the White House. For the last 20+ years, he has led the growth of Off Madison Ave from its humble beginnings in a garage, through multiple acquisitions to becoming one of the largest digital agencies in Arizona. Dave also serves in leadership for EO, the member-driven global Entrepreneurs Organization, and is happy to announce he's published his first book.
Roger Hurni
Managing Partner, Off Madison Ave
Roger Hurni, Managing Partner, Off Madison Ave
Roger's background as a Certified Behavior Designer informs LighthousePE with an indispensable perspective on human behavior. Analytically minded and a big-picture thinker, Roger loves applying behavior model methods to LighthousePE's initiatives to drive business outcomes and produce customer results. As a cross-functional team player, Roger also happily consults with clients on their customer communications and personalization programs.
Tom Blondi
Senior Advisor, Arizona Commerce Authority
Tom Blondi, Senior Advisor, Arizona Commerce Authority
Tom is a serial entrepreneur, with 30+ years of leadership in software and technology. He specializes in early-stage organizational development, marketing and sales, market expansion, positioning, international, capital formation and mergers and acquisitions. He has focused the last 20 years on launching start-up SaaS technology ventures in the marketing, security and healthcare markets, serving in both CRO and CEO roles. Tom has written extensively and lectured professionally worldwide on sales, marketing and strategic management issues and is the co-author of "The Information Technology Challenge."
Tom Curzon
Chairman, StartupAZ Foundation & Attorney at Osborn Maledon
Tom Curzon, Chairman, StartupAZ Foundation and Attorney at Osborn Maledon
Tom's 40+ year legal practice now focuses primarily on serving as a trusted advisor to emerging, growth-oriented companies, entrepreneurs and early-stage investors. He has been active in the Arizona entrepreneurial community for decades, most recently as a semifinals and finals judge for the Arizona Commerce Authority's Arizona Innovation Challenge, and as a mentor to its Venture Ready! Program. He has also served as Chairman of Invest Southwest, President of The Enterprise Network, and an active angel investor through the Arizona Technology Investors organization.
Patrick Schwind
Vice President, Global Consumer Support & Inside Sales, NortonLifeLock
Patrick Schwind, Vice President, Global Consumer Support and Inside Sales, NortonLifeLock
Patrick brings over 25 years of successful sales leadership and execution for technology businesses to LighthousePE's Proximity Engagement mission. As an executive leader for service-based companies, Patrick's prolific career has covered the gamut from early-stage startups and growth-driven merger and acquisition exits, to global publicly traded market leaders.
READY TO WORK TOGETHER?
Get in touch and let's get started. Contact Us