How Proximity Engagement Turbo-charges QSR Loyalty.
The mere presence of a loyalty program is no guarantee that a QSR will draw and retain customers, as such programs have now become the price of admission in the quick-service game. How then does your brand now distinguish itself in the loyalty arena? The answer is closer than you think.
Research backs up what we already knew about the pandemic's devastating effects on the restaurant industry, to the tune of $240 billion lost sales at the end of 2020. But, not all segments across the industry met this same fate. In fact, fast food actually experienced a boon to business, with the sector outperforming all other categories.
Numerous forces seemingly convened to form the perfect storm for fast food sales to surge last year, even beating out fast-casual, as the lines continued to blur between the two categories. Now that the world is beginning to reopen, both segments are competing in the race to retain and win back consumers. But, restaurateurs should take note that the convenience of drive-thru and curbside pickup were not the only factors that elevated fast food above all other categories in its sales lead.
Mobile is now table stakes
Customers expect –– and want –– your restaurant to have an app, with more than 68% ordering directly from restaurant apps multiple times a month last year, according to a recent report by Bluedot. This stands to reason, considering mobile app engagement in general skyrocketed by more than 40% year-over-year to more than 623 billion impressions.
This trend accelerated in the restaurant industry last year as restrictions curbed dine-in business. In fact, mobile was really the only way restaurants could effectively market to, and engage with, their customers.
This drove a massive swell in app adoption and use, and now that customers are used to this convenience, app use is likely to continue to grow. But, that's the kicker: The experience has to be convenient, personalized and deliver value, or customers will delete your app just as quickly as they downloaded it.
That's the beauty of proximity engagement. Not to be confused with location-based marketing, proximity engagement is about engaging your customer with a message they will actually want, not simply sending them the message you want them to get.
Mobile apps are uniquely suited to deliver effective proximity engagement, especially if they synthesize all the known information about your customer. This might include data from your POS, loyalty program or CRM platform, along with opt-in location and behavioral data from a given mobile device to create a well-informed picture of each customer's habits and preferences.
Value must be omnipresent
The aforementioned study also found that only 39% of respondents said they would keep an app for more than six months, with 28% admitting they deleted an app after using it. So, if offering an engaging app is the way to your customers' hearts, you need to figure out how to get them to keep yours on their phones.
You can do that by delivering value. Use your app to strengthen your relationship with customers and you'll create customers for life.
Some QSRs accomplish this by programming their apps to recall a customer's previous order, thus making reordering the same items easy and quick. This does deliver on the personalization and convenience, but it's only scratching the surface.
Push notifications are a fantastic way to extend value delivery, but there's a fine line between engaging and annoying. Most mobile marketing tactics in practice today are still following the same broadcast model that's been around for years in that they blast out a general message to everyone in the database or send a generic push alert whenever they're nearby.
This is happening despite the fact that most restaurant leaders and marketers know consumers don't want to be shouted at or nudged. In fact, when the signal-to-noise ratio gets too weak, consumers will not feel the value and are much more likely to delete the app.
Juxtapose this approach with using a push notification that follows the principles of proximity engagement. Suddenly, that customer moves from feeling annoyed, to feeling valued and special.
For example, consider a message sent to a specific customer who's within a few miles of your restaurant as lunchtime nears. The message offers them 30% off their favorite menu item and a free dessert, since in this customer's case, data shows she tends to treat herself on Fridays. Not only is that message much more likely to prompt her to come in for lunch, but it's also going to make her feel special and valued, which ultimately strengthens her loyalty to your brand.
The idea here is to use mobile technology to create that "Cheers" experience for every customer, where restaurant staff not only "knows your name," but also knows what you like, don't like and even when. In these ways, mobile technology is an extremely effective –– and already available –– way to achieve this kind of personalization at scale.
Note however, that for proximity engagement to be effective, all the data we've discussed must be shared in an opt-in environment. There's an increasing amount of pressure to restrict the sharing and use of consumer data without consumers' explicit permission, which is fantastic from a consumer protection and privacy perspective. When the data is shared in the context of opt-in, however, and used only by the brand to which that consumer has granted permission, the use of the data instead serves to deepen the customer relationship and strengthen customer loyalty.
The 3 essentials of strong loyalty strategy
When you're building strategies to strengthen customer loyalty, you really also have to have an understanding of the basics of human behavior. Stanford University's Behavior Design Lab founder, BJ Fogg — considered the father of behavior design — explains that it takes motivation, ability and a prompt to converge at the same time for a behavior to happen.
When using your app to increase customer loyalty, think through all three elements. When a customer is nearby, their ability to patronize your restaurant is high. When it's around mealtime, or if it's been a couple weeks since that customer has had their favorite dish at your store, their motivation to act is also likely high. When both of those criteria are aligned, then the probability they will respond to the right prompt with action is high.
This becomes even more effective when you layer on other third-party data, like a customer's purchase history or which loyalty program level they're in. But all of this is only relevant to that one customer, so the ability to execute against that data in real-time and at scale is the special sauce to making your app "sticky."
A well-timed push notification that uses real-time data about the customer along with first-party knowledge of that customer's preferences, is effective in large part because it didn't try to manipulate their choices. Rather, it's effective because it encourages customers to do something they already want or need to do. That's what value delivery looks like.
Performance must be tracked
It may sound trite, but it bears a reminder that it's critical for restaurateurs also to understand how their mobile marketing efforts perform. That's the only way you can both gauge ROI but also, determine whether or not you're delivering value to your customers, as intended.
Some key metrics to measure include the number of app installs and uninstalls, along with changes in the number of visits per month or the amount of spend per visit. Even more valuable is tracking the attribution of changes in visit frequency and spend to the notifications your customers receive through your app. Understanding that relationship gives you incredibly valuable feedback to ensure you're delivering the value your customers want and expect. This also allows you to make adjustment where you are failing to accomplish that.
Consumer behavior has changed significantly over the course of the past 12 months. The question now is how do we further tap into and build upon these behaviors? It will require technology applied with personalization, as well as demanding that brands rethink how they're engaging with their customers across mobile and digital channels.
The broadcast offers and general promotions from the last 20 years aren't enough anymore. Proximity engagement will be a central strategy that separates the winners from the losers as we accelerate our return to "normalcy."
This content was also posted as an article on QSRweb.com on 7/9/21.
You may also be interested in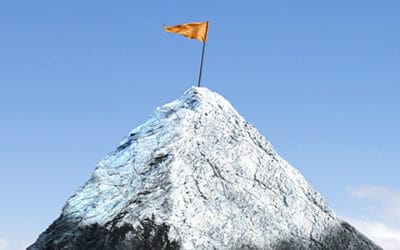 This is a question I am often asked. Probably because every company out there thinks that the tool they have is the best one. Maybe so. Maybe not. But when you take into consideration that what your brand really needs is the ability to change human behavior, it...
read more