SMS vs. Push: How Personalization Supercharges Customer Loyalty
Why Adding Push To Your Mobile App's Capabilities Is A Must
Restaurants have historically relied on SMS as the primary tool for mobile communications, but the seismic shift in consumer demands over the last 18 months are beginning to expose the inherent limitations of the three-decades-old technology. This shift has underlined the need for restaurants to adopt new tools and tactics to meet the demands of the post-pandemic restaurant consumer landscape. And that demand is for a level of personalization and convenience beyond what SMS can provide.
This isn't to say that it's time to write off SMS entirely. Quite the opposite—in most cases, the optimal mobile strategy will incorporate both SMS and push notification technology. For example, SMS is an effective way to broadcast messages to entire customer bases and deliver time-sensitive updates such as order confirmations or delivery status. But to build sustained and authentically personalized mobile engagement that keeps your brand top-of-mind and ultimately drives higher customer retention and repeat business, mobile push notifications are by far the best tool.
Here are three reasons why:
1. Mobile app push notifications convert better than SMS
Mobile apps generate 3X the conversion rates when compared to mobile websites, and continue to perform 1.5X better than on desktop. The performance gap is fundamentally driven by a superior user experience in an app, including the ability to streamline the order and check-out process by saving loyalty, preference and payment information. SMS can only drive your customers to your mobile website, so to reap the higher conversion rates through your mobile app, push notifications are the way to go.
2. Push supercharges loyalty programs and drives repeat business
Data from Paytronix shows customers who participate in loyalty programs spend almost twice as much on average compared to those who don't. By automating offers and messages based on factors such as loyalty level, upcoming reward thresholds, order history, location and daypart, push notifications transform loyalty programs into powerful and highly personalized drivers of incremental visits and orders instead of just passive points collection tools.
3.  Push reduces third-party delivery costs
Although the shift in consumer preference toward curbside and delivery that accelerated during the pandemic isn't going away any time soon, the reliance on third-party delivery comes with a hefty revenue share. Personalized push notifications can turn this around by redirecting customers to order directly through your mobile app, therefore eliminating that expense and, more importantly, putting you back in control of your customer's experience.
More than two-thirds of consumers say they opt-out of SMS marketing campaigns because the messages are too spammy and not relevant. With the capability to synthesize location, behavior and customer profile data, mobile push-to-app notifications can deliver the 'holy grail' of authentically personalized mobile engagement. This will drive levels of customer loyalty, revenue and lifetime value that is practically and technically impossible for SMS to deliver.
If you're not already thinking about how you can use this to your advantage, your competitors likely are. Don't get left behind.
You may also be interested in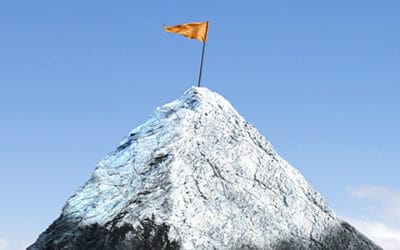 This is a question I am often asked. Probably because every company out there thinks that the tool they have is the best one. Maybe so. Maybe not. But when you take into consideration that what your brand really needs is the ability to change human behavior, it...
read more