Why Location Intelligence Will Become More Important for Every Business
Nine in 10 companies worldwide that use location data expect its use to become more important over the next few years. This isn't limited to the obvious industries like retail, hospitality, and travel. In fact, location data is finding increasing uses across real estate, finance and civic organizations, to name a few. And while use cases may vary across each of these sectors, a common thread is the need to respect privacy concerns and maintain transparency with customers to realize the true potential of location data.
Recently, LighthousePE was one of a select few asked to serve as a source for Insider Intelligence's latest report, "Location Intelligence 2022". While the report covers a wide range of use cases for the use of location data like managing the supply chain and forecasting economic trends, we were delighted to chime in on the important role of location intelligence in creating authentically personalized customer experiences and strategic marketing campaigns.
Privacy Guardrails are Changing Everything
Traditionally, brands and app developers have been able to rely on third-party partners to provide mobile location data. With increasing privacy-driven restrictions on cross-app tracking and third-party data sharing, however, that third-party data is becoming less reliable and more difficult to acquire. As of December 2021, only 1 in 4 iOS users worldwide have opted into cross-app tracking according to the App Tracking Transparency Opt-In report from Flurry. This means that location data for 75% of iOS users won't be accessible through third-party sources. The opt-out rates are even higher in the US, with only 18% of iOS users opting in to allow cross-app data sharing.
Those growing restrictions aren't limited to just third-party location data either. The impact on marketers is further compounded by the fact that browser-based cookies are going away. While Google delayed the sunset of third-party cookies until late 2023, it's inescapable that we are on a path to a cookieless internet. Together, these represent a big portion of the interconnections that have fueled the digital marketing industry over the last couple of decades.
In addition to the technology guardrails, states like California, Colorado and Virginia are also in various stages of implementing their own privacy legislation, which by and large require both transparency and opt-in for consumer data capture and usage. It's not unreasonable to expect other states, if not the Federal government, to follow suit in the near future.
So what should brands and app developers do?
Increasing Importance of First-Party Data
It's time to start shifting to a first-party data strategy. Specifically, location data should be considered in the same category as first-party data already collected in other systems like CRM or point-of-sale platforms.
While most consumers are of course concerned about privacy, the majority readily share data like phone numbers and email addresses when they believe that they will receive value in the exchange. According to Forbes Magazine, 2 in 3 consumers are also willing to share location data if they believe that a similar value exchange exists.
By approaching location as a first-party data set, brands have the ability to articulate exactly why they're asking to share location, how they're going to use it, and how customers will benefit from sharing. Establishing that value exchange not only creates transparency and trust with customers, it also is the single most effective strategy to maximize opt-in rates.
Location is the Most Reliable Indicator of Intent
Gauging consumer Intent has become a Holy Grail for marketers, but traditionally it's based on online activity which is fickle at best. Given how easy it is to search online, consumers tend to peruse products and services they never actually intend to buy. And, as third-party data inevitably continues to become more scarce, online intent will also continue to become more difficult to gauge.
But if that same consumer commits their time and energy to get in their car or arrange for transportation to go to a physical place to evaluate a product or service, the indication of intent is significantly stronger. As a result, location intelligence is an extremely reliable proxy to pinpoint when and where it's most appropriate to send them a prompt to encourage a visit or a purchase.
Location as a Loyalty Tool
Layered in all of this lies a critical, yet often overlooked, distinction. To create the trust and transparency that leads to consumers' willingness to opt-in to sharing location data, the brand relationship must already exist. So as the shift from third-party to first-party data strategies continues, marketers must also evolve their tactics to embrace location as a retention and engagement tool as much as, if not more so, than an acquisition tool.
Consumer sentiment around privacy will undoubtedly continue to evolve toward the expectation of the opt-in across all stages of the funnel. This is certainly a fundamental and structural shift in approach from the last 20 years of digital marketing, but it's actually a win-win for both marketers and consumers. Brands that consistently demonstrate a commitment to building trust and transparency with their customers through opt-in-centered strategies will ultimately create a more loyal customer base and a deeper moat against their competitors.
To get the full report, click here.
You may also be interested in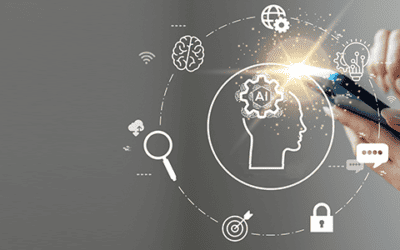 In the rapidly evolving landscape of technology, Artificial Intelligence (AI) stands as an undeniable force, revolutionizing various industries. Among these, Digital Marketing has witnessed a transformative shift as AI becomes a central player in reshaping the field...
read more