Is It True Personalization? Your Customers Might Not Agree
Customer Think – Andrew Steele
August 14, 2021
There's no doubt personalization is a critical part of the modern-day customer experience. And most brands and business owners fundamentally get that, but actually achieving it is another story.
For instance, according to a post-pandemic survey published by Salesforce, more than two-thirds of consumers expect brands to understand their unique needs and expectations, and 91% base repeat purchase decisions on a great customer experience, but only one-third say brands actually do a good job in delivering personalization. While this is just one example, this massive disconnect is representative of a broader consumer sentiment.
This begs a couple of questions; why is there such a gap when it comes to personalization and how can brands begin to close it –– and do so consistently?
What personalization is and what it isn't
Let's start with a working definition. Oxford Languages defines it as "the action of designing or producing something to meet someone's individual requirements."
You may also be interested in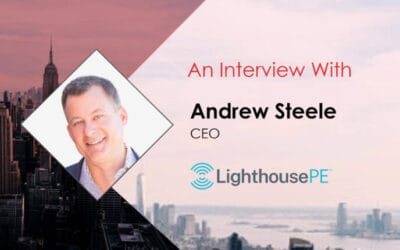 Marketing Technology Insights - MarTech Series - MarTech Interview with Andrew Steele, CEO at LighthousePE by Paroma Sen February 14, 2022 While customers demand a higher degree of personalization through every marketing campaign, marketers have to be smarter...
read more